Customer
Staverton Railway Overbridge
Location
Churchdown, Staverton, England
Product Used
N4 and M24 Fluoropolymer
Contractor
R&W Rail, National Highways & Network Rail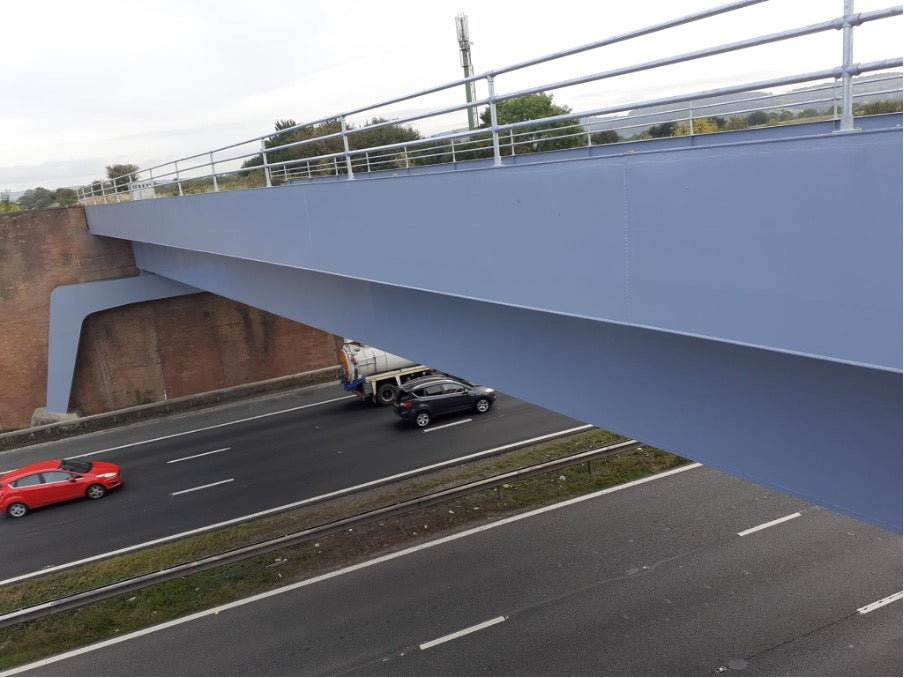 The Problem
The bridge required vital improvements including concrete repairs, replacement of corroded steelwork, waterproofing, fencing, and resurfacing. Considering the practical difficulties involved in shutting down and accessing a busy railway overbridge, it was important to specify a UV and corrosion-resistant paint system, that can ensure long-term protection for the structure.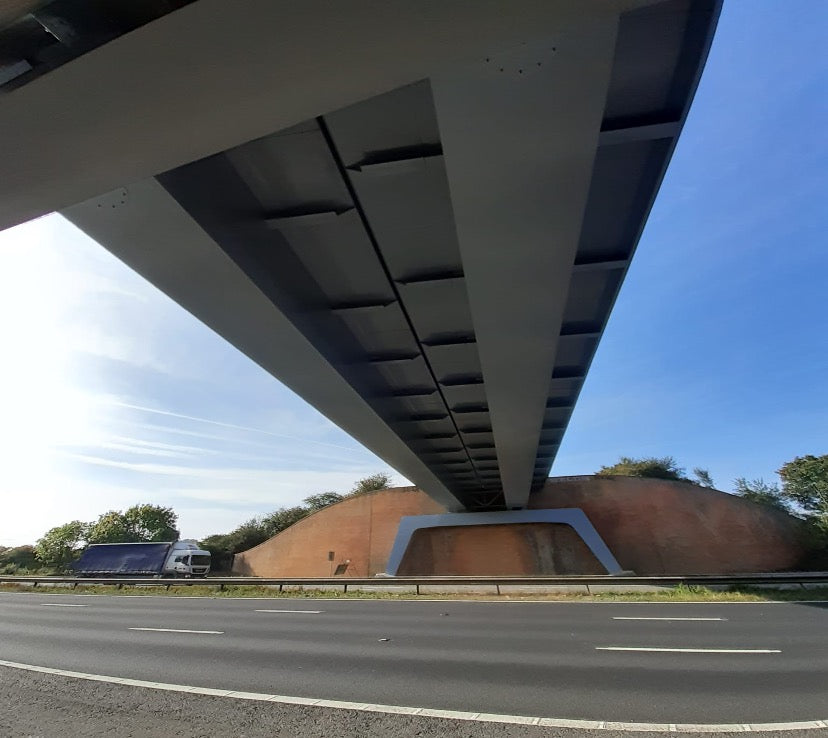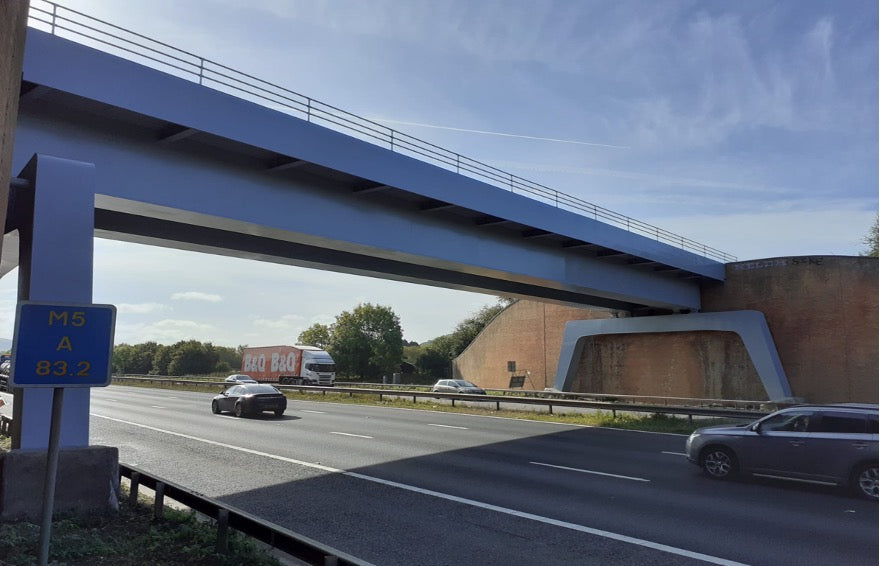 A Sustainable Solution
Network Rail's Capital Delivery Wales and Western Region selected A&I Coating's Network Rail Approved FEVE Fluoropolymer top coated N4 and M24 systems. These choices reflected Network Rail's growing confidence in these systems following other applications within the UK.
FEVE Fluoropolymer top coated paint systems have a global track record offering durability of over twice that of conventional polyurethane, polysiloxane or epoxy acrylic systems.  The key secret is their virtual inertness to ultraviolet degradation together with their extreme durability.  Colour and gloss retention together with anti-graffiti properties render an exceptional package and this technology definitely leads the field in carbon reduction for the maintenance of structural assets.
Fluoropolymer topcoats are proven to resist rust, UV and chemical degradation, while acting in parallel as a protective layer, encapsulating and safeguarding the layers beneath from corrosion initiators. They also retain their colour and gloss level for up to 60 years, losing very little film thickness over the expected lifespan.
Our Recommendation
Underside of the Bridge and Elevation Parapets
The Network Rail N4 Fluoropolymer system was recommended to be used after abrasive blast cleaning to an SA2 ½ standard.
The N4 fluoropolymer system comprises:
•  Vitrezinc 109 primer (NWR 7.1.3) to provide cathodic protection
•  Vitreset 112 MIO mid-coat (NWR 7.2.2) for lamellar protection
•  Vitreflon 195 FEVE topcoat (NWR 7.3.3) for system encapsulation, protection against UV degradation, anti-graffiti properties and long-term colour and gloss retention.
Trackside Elements
The recommendation for the trackside elements was aNetwork Rail M24 paint systemappliedutilising ROTR possessions, after mechanical preparation to an ST3 standard. The M24 system is specifically recommended to offer extended life cycle for difficult access locations.
The M24 paint system includes:
•  Vitreset 115 surface tolerant aluminium epoxy primer (NWR 7.1.5)
•  Vitreset 116 surface tolerant epoxy mid-coat (NWR 7.1.7)
•  Vitreflon 195 fluoropolymer topcoat (NWR 7.3.3)Contractors R&W Rail executed the works to a very high standard and the project was successfully completed and opened to traffic in October 2021.
For more information on A&I FEVE fluoropolymer coatings, please get in touch with our expert team on 01753 584 500 oremailus at sales@unovaproducts.com