Customer
North Horsham Bridge
Location
North Horsham, West Sussex
Product Used
Vitreflon Fluoropolymer
Contractor
Nusteel Structures Ltd
Asset Owners
West Sussex County Council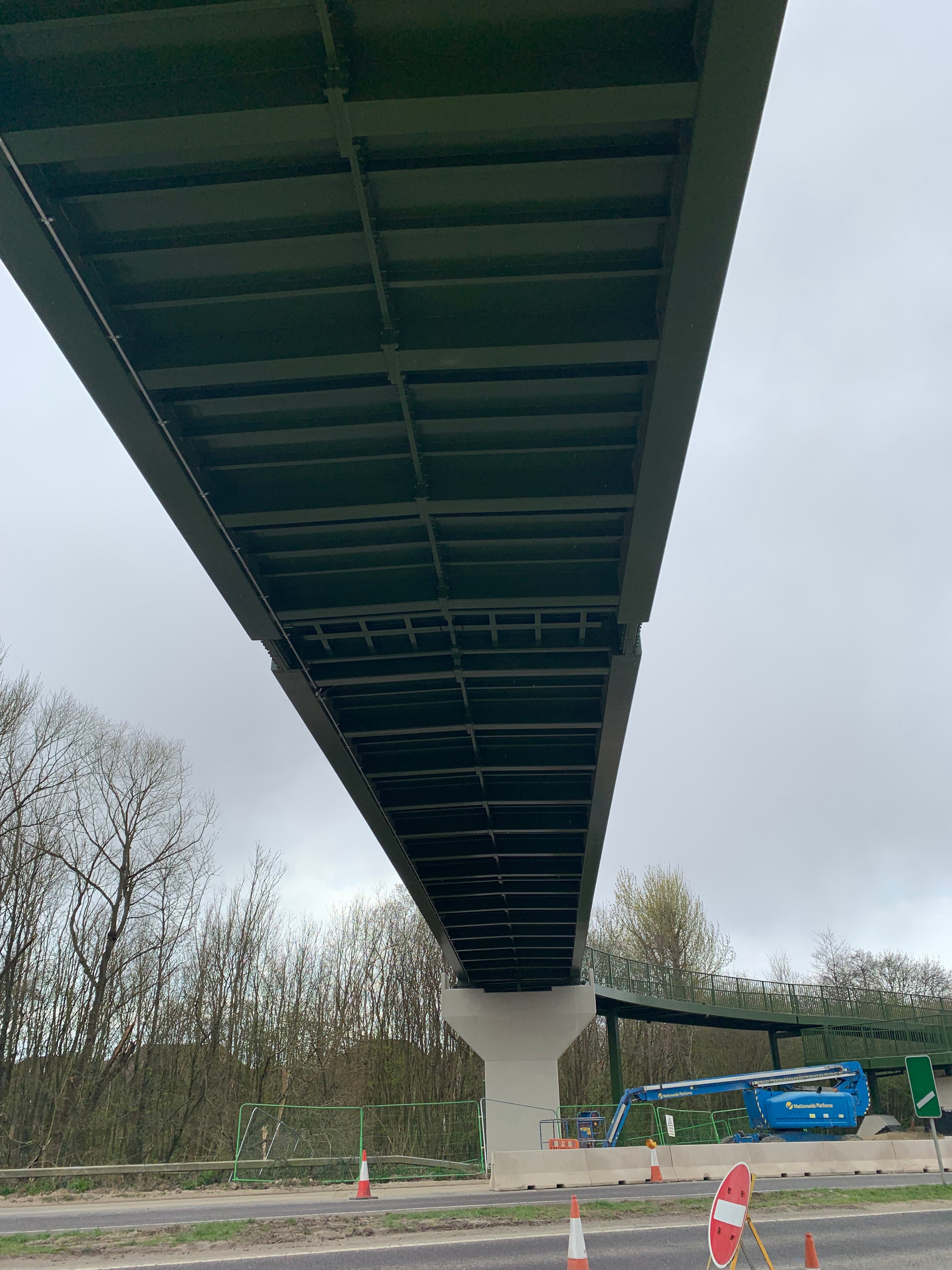 The new 225m long North Horsham cycle/foot bridge two carriageways of the A26 connects Horsham in West Sussex to the Mowbray Village. The steel bridge manufactured and painted by Nusteel Structures is an impressive piece of architecture that spans 55 m between its two supporting piers. Due to the sheer scale of the structure, it was manufactured in four sections and bolted together on site.
A Sustainable Paint System
The asset owners, West Sussex County Council, are one of the first local authorities in the UK to have a longstanding commitment for action on climate change. With a record of halving their carbon emissions in the past decade and producing more clean energy than they consume, the council implemented a Carbon Management Plan in 2019 to reach their goal of Net Zero Carbon emissions by 2030. Considering the carbon footprint and wastage generated by many of the widely used construction material that offer short-term cost efficiencies, the council has been considering alternative material choices that extend the lifespan of infrastructure projects.
Following their pioneer project with A&I Coatings' ultra-long-life Vitreflon system for the Angmering Bridle Bridge, it was decided by the council to specify the same fluoropolymer top coated system for the Horsham footbridge. With its exceptional UV and corrosion resistance, the paint system helps extend the asset life of the structure and brings a substantial reduction in the number of repainting and maintenance cycles.
When typical paint systems last for a maximum of 20-25 years, the Network Rail and HAPAS-approved Vitreflon system has a life span of up to 60 years. And the exceptional gloss and colour retention as well as its anti-graffiti properties render it a significant aesthetic and practical advantage over traditional paint systems.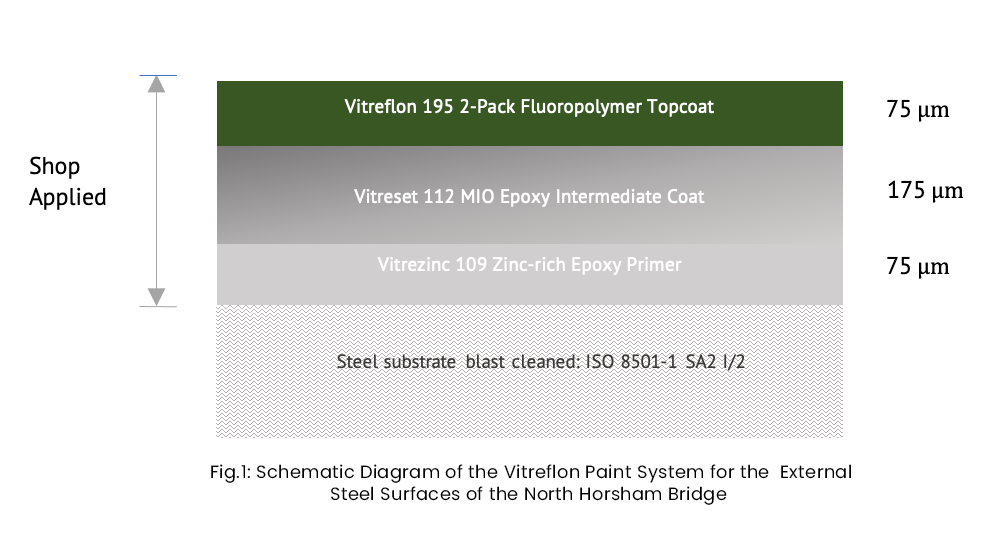 The Specifications
External Steel Surfaces
- A primer of Vitrezinc 109 Zinc Rich Epoxy applied to a DFT of 75 microns
 - A stripe coat of Vitreset 112 applied to all welds, bolts, bolt holes, and all radiused edges
 - An intermediate coat of Vitreset 112 MIO Epoxy applied to a DFT of 175 microns
- A topcoat of Vitreflon 195 High Solids Fluoropolymer FEVE Top coat applied to a DFT of 75 microns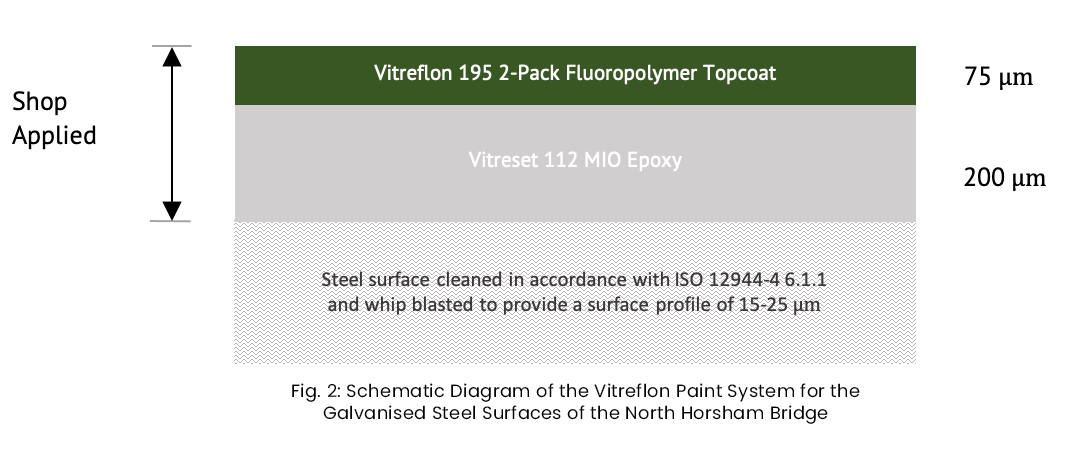 Galvanised Steel Surfaces
- A primer of Vitreset 112 Micaceous Iron Oxide Epoxy applied to a DFT of 200 microns
- A stripe coat of Vitreset 112 Micaceous Iron Oxide Epoxy brushed to all exposed edges, corners, and welds
 - A topcoat of Vitreflon 195 Two-Pack Fluoropolymer applied to a DFT of 75 microns