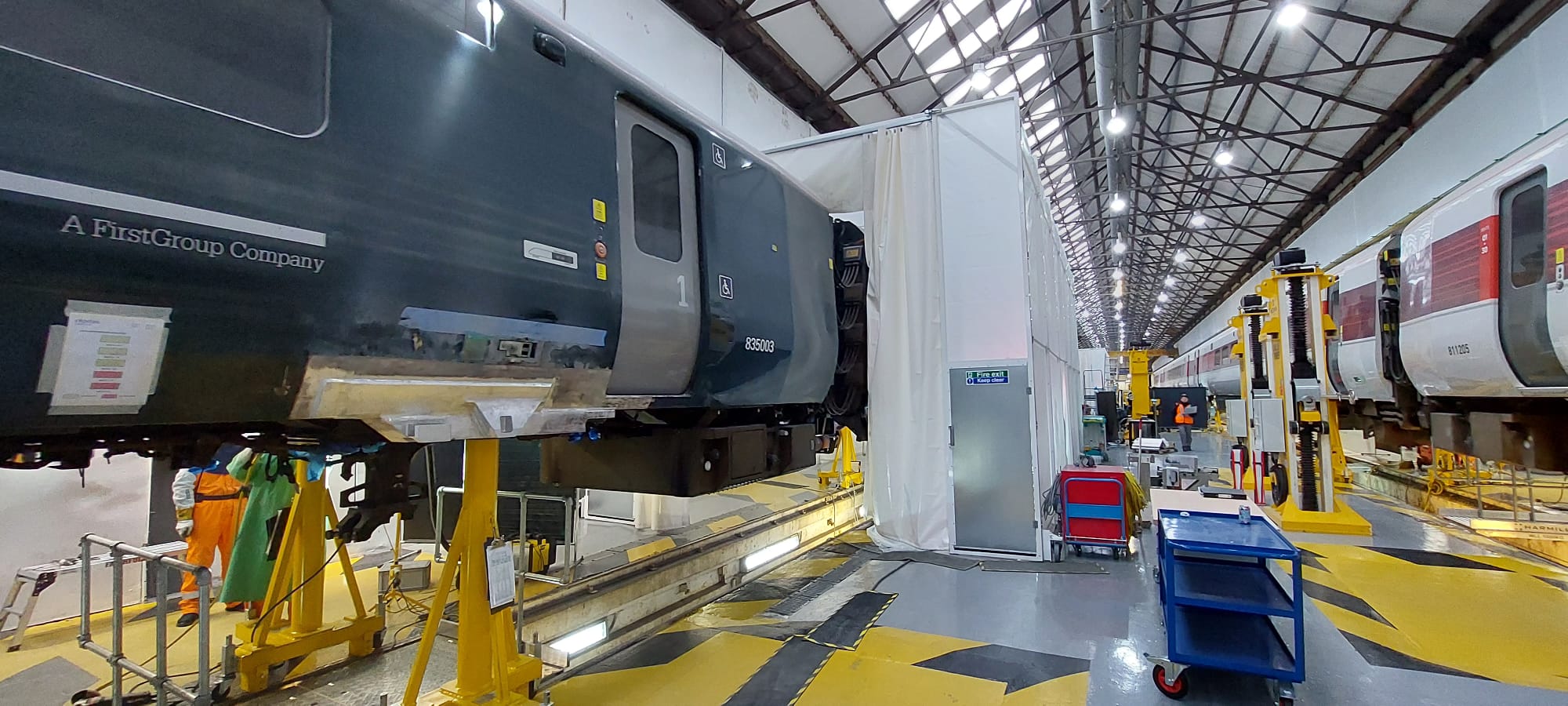 SPRAY BOOTH FOR TRAINS
Train and rail paint booths
Premium self-contained booths for industrial paint application and maintenance - proudly manufactured in the UK
A contamination-free environment for painting train carriages
Bespoke solutions available for carriage maintenance and spraying
Customers in the UK, Europe, and Middle East
AIRCRAFT PAINTING AND MAINTENANCE
Aircraft paint booths
Bespoke portable spray booths for aircraft painting and maintenance
Contamination-free zone for achieving a high quality finish
Retractable options allow optimal use of space while being HSE compliant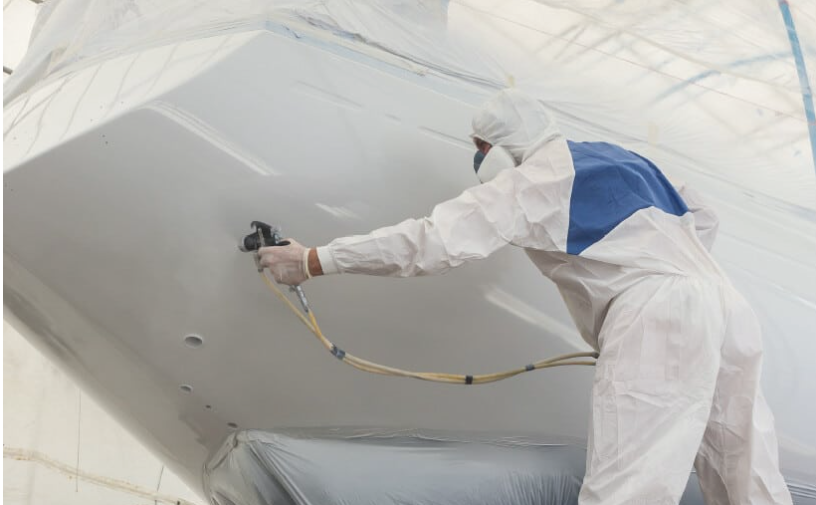 PAINTS
Paints for train and aircraft interiors
Low-VOC, fast-drying, high-performance paints with antimicrobial properties. Available in a stunning range of colours.
Ideal for the interiors of trains, aircrafts and air ambulances
Direct adhesion to all hard surfaces
Featured Products
SMARTRE-FLEX Aircraft Paint Booth
Masterflo's space-efficient retractable spray booth for the maintenance hangar of Aurigny Air Services.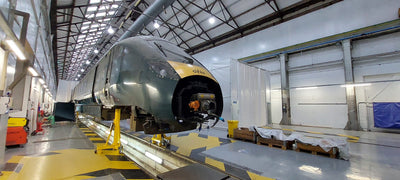 Bespoke booth for Hitachi Rail
Custom spray booths to encapsulate sections of the train for maintenance and repair.
Antimicrobial paint for train interiors
Our AquaGrip antimicrobial, water-based direct adhesion paint for train interiors