Customer
Newtons Cove Bridge
Location
Weymouth Seafront, Dorset
Product Used
Fluoropolymer Protective Coating
Paint Contractor
NL Williams
Asset Owners
Dorset Council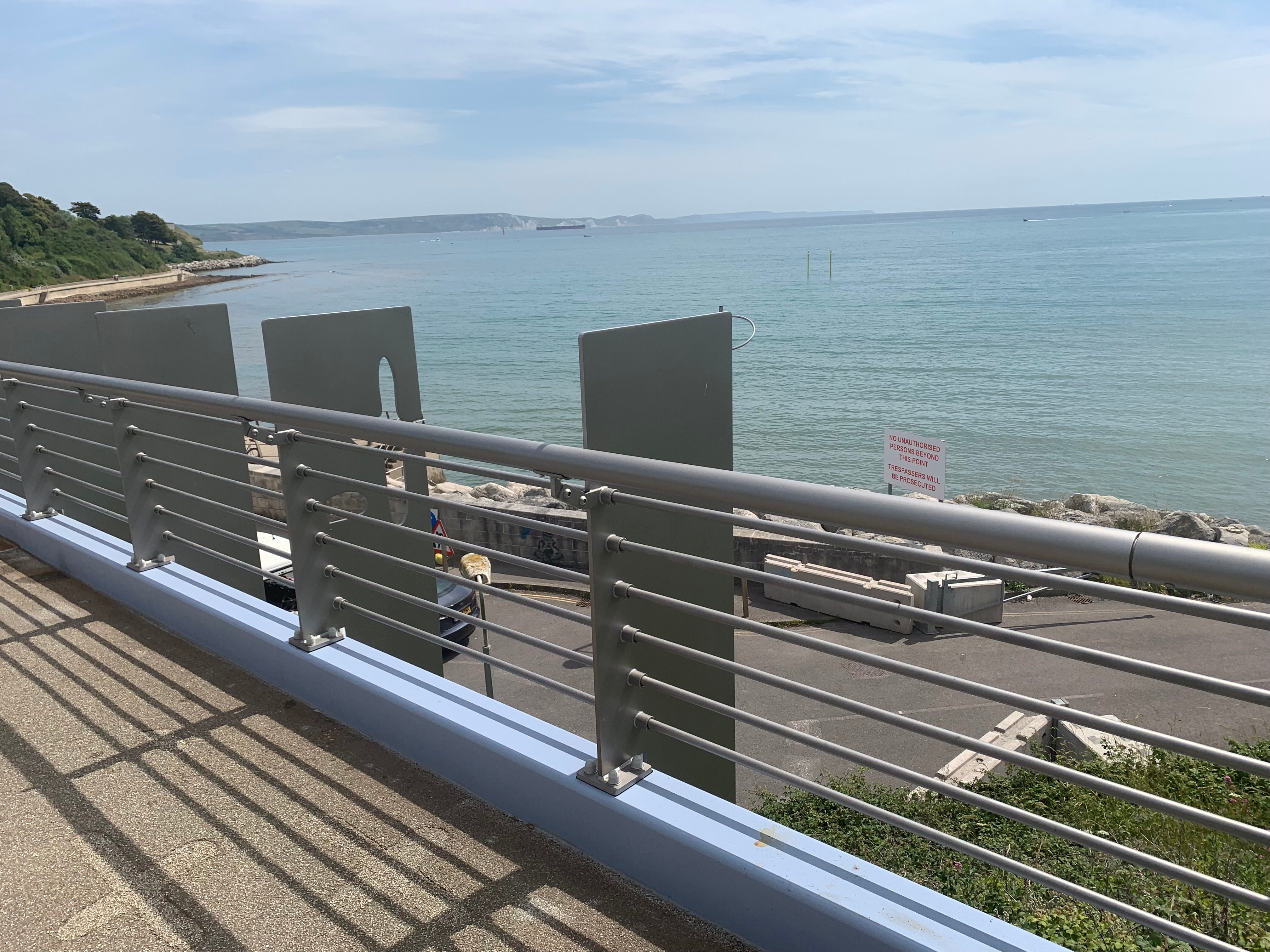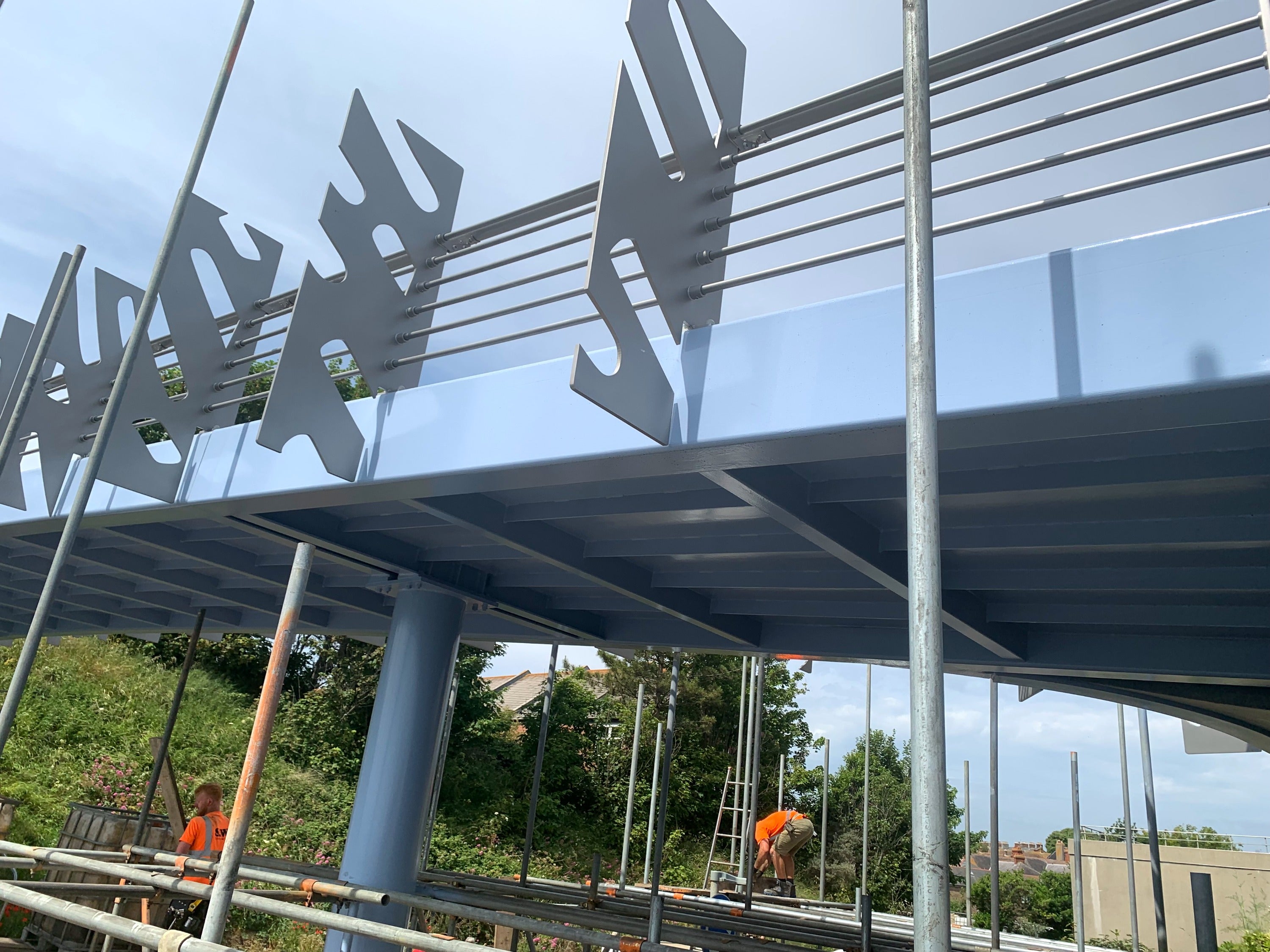 The Problem
Being located in a harsh coastal environment, the original paint system on the bridge had begun to debond from the steelwork - exposing the structure to the elements and sea winds. The paint on the steelwork had begun to deteriorate beyond economic repair and needed complete repainting to prevent long-term damage to the bridge which had more than three-quarters of its asset life ahead of it.
Why A Fluoropolymer Paint System
Steel bridges typically have a lifespan of over 100 years. Besides serving as the obvious aesthetic element, paint systems play a major role in warding off corrosion initiators and keeping the bridge serviceable throughout its planned asset life.
While traditional high-performance polysiloxane and acrylic urethane paint systems have a lifespan of 15-20 years, FEVE fluoropolymer top-coated systems offer a sustainable alternative by keeping the structure protected for up to 60 years, depending on maintenance and application standards.
The inherently high bond strength of the carbon-fluorine polymer allows the paint system to withstand sun damage, retain colour and extend major maintenance requirements for up to three times that of conventional high-performance paint systems.
The FEVE technology which was first trialled in Japan in the 1980s is now a mandatory requirement for all Government-owned bridges in Japan and is being widely adopted for infrastructure projects across the world. The A&I FEVE fluoropolymer paint system which has now received Network Rail and HAPAS accreditations has now been used for several high-profile bridges and infrastructure projects across the UK including the Blackfriars Bridge, the Grade-II listed Brockweir Bridge in the Wye Valley and the Kessock Bridge in Inverness.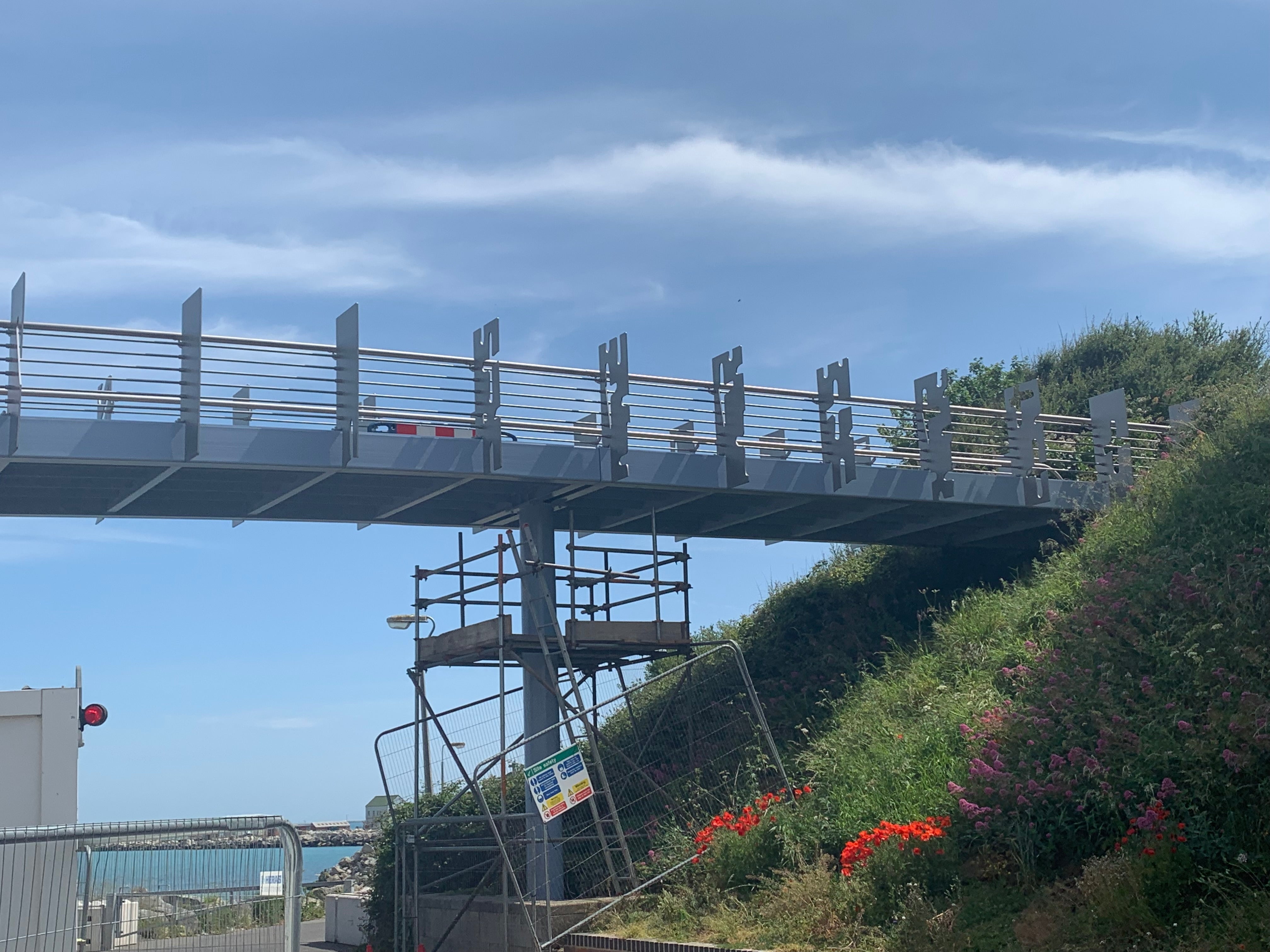 The Specifications
The Vitreflon FEVE paint system specified for the Newton Cove bridge included:
VITREZINC 109 Zinc Rich Epoxy Primer applied to a DFT of 75 micron
Stripe coats of VITRESET 112 applied to all welds, bolts, bolt holes, and all radiused edges before application of the full intermediate coat
VITRESET 112 MIO Epoxy Intermediate applied to a DFT of 250 microns
VITREFLON 195 High Solids Fluoropolymer FEVE Topcoat applied to a DFT of 75 microns.
While the UV and corrosion-resistant fluoropolymer topcoat act as the strong first line of defence resisting the penetration of corrosion initiators, the MIO and Zinc-rich Epoxy primer layers act as additional protective layers by providing lamellar and cathodic protection, respectively.
The bridge painted offsite by painting contractors NL Williams was reopened in July after an 8-week closure.
For more information about the FEVE Fluoropolymer Coating System used for the project, please get in touch with our expert team on 01753 584 500 or email us at sales@unovaproducts.com. You can also browse our fluoropolymer training video here.